Join, Build and Grow the D5 Embedded Revolution
"Dojo" translates to "place of the way" and represents an environment for immersive learning.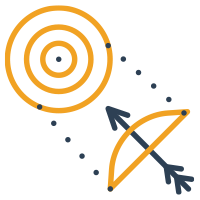 Our vision is to modernize the firmware product development and deployment experience. We've modernized over 100 projects and plan to modernize 10,000 over the next decade through our services, products, and contributions to the embedded software community as a whole.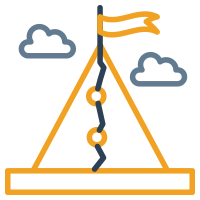 Dojo Five exists to drive the firmware industry forward through "modern firmware" – the tools, techniques, culture, and technologies we believe support a joyful experience when envisioning, developing, and using embedded devices.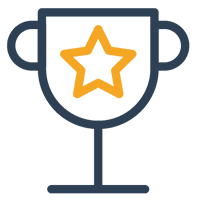 Always learning, humble confidence, always deliver, give a sh*t, push boundaries and have fun. We value transparency within our business and you'll be able to see and have a say in how things are done – as well as how we continue to grow as a leading embedded technology firm.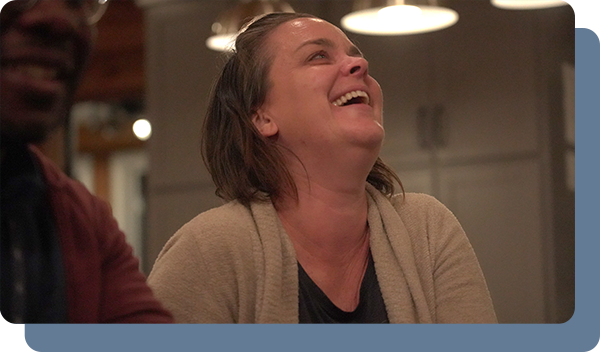 We value
life-work balance
You read that right–"Life" first then "Work". Dojo Five is a remote-first company where the team works hard, but we know that balancing life with work is important to feeling great about what you do. For that reason, we strongly encourage our team members to stick to 40 hour weeks. In fact, our average time worked per employee is 38.8 hours. We know that you'll perform better when you know that you have the space in your life for quality time for yourself, your family, and to deal with the challenges that life throws at you.
Our approach is simple and starts with common sense management that is founded on things like respect, transparency, accountability, and providing employees a seat at the table on important decisions. We can't guarantee that we'll implement every idea you give us, but we can guarantee that we'll listen very carefully to what you say about the company and the job we're doing to make it better.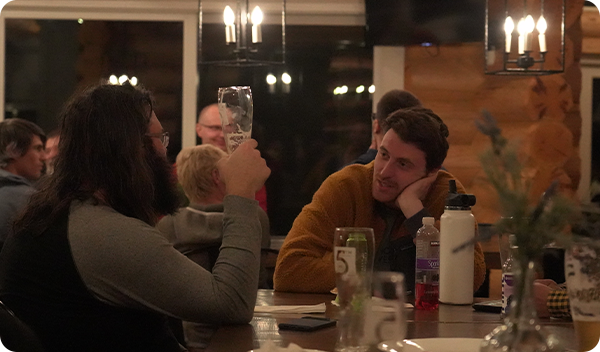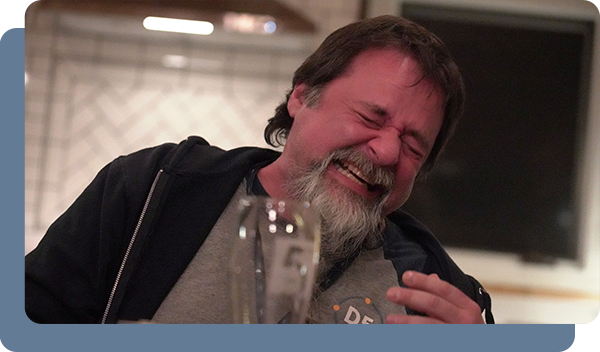 We try to make work fun and engaging with an open atmosphere where you're encouraged to take a personal approach to work.
We want you to grow with us
Our teammates love it here, but we won't claim nirvana—there's always work to be done in any company to make it a better place to work, and that's every bit as true for us. We encourage learning and taking on new challenges and we'll be there to support you every step of the way.
At Dojo Five, our team members stick around. In the last 5 years, our turnover rate has averaged less than 5% per year! In a world where the average employee turnover rate across industries is a staggering 57.3%, that should tell you something.
We're not trying to convince you that your job at Dojo Five will be the last job you ever have, but we make it our job to make sure that Dojo Five will be one of the more memorable stops on your career journey.
Our company values drive what we do with the express goal of modernizing embedded system development practices. It's not just a matter of building a project and getting it running. It's doing it in a way that sets an example of disciplined engineering for anyone who needs to work with that project in the future—long after they've worked with us. Dojo Five seeks individuals with a willingness to lead—to guide our customers and peers in a way that earns their trust. In doing so, it affords us the opportunity to share our vision, values, and best practices with like-minded individuals and ultimately the customers we work for.