Dojo Five offers products and services aimed at revolutionizing the embedded firmware development industry. Dojo Five seeks to modernize the firmware development and deployment experience through innovations in the quality, efficiency, and security of modern embedded firmware. With over 335+ years of combined expertise, Dojo Five helps companies optimize their embedded software development systems by bringing together tools, techniques, technologies, and culture to deliver modern firmware for embedded systems. We give our clients superpowers to accelerate development, and effortlessly orchestrate successful projects that delight their customers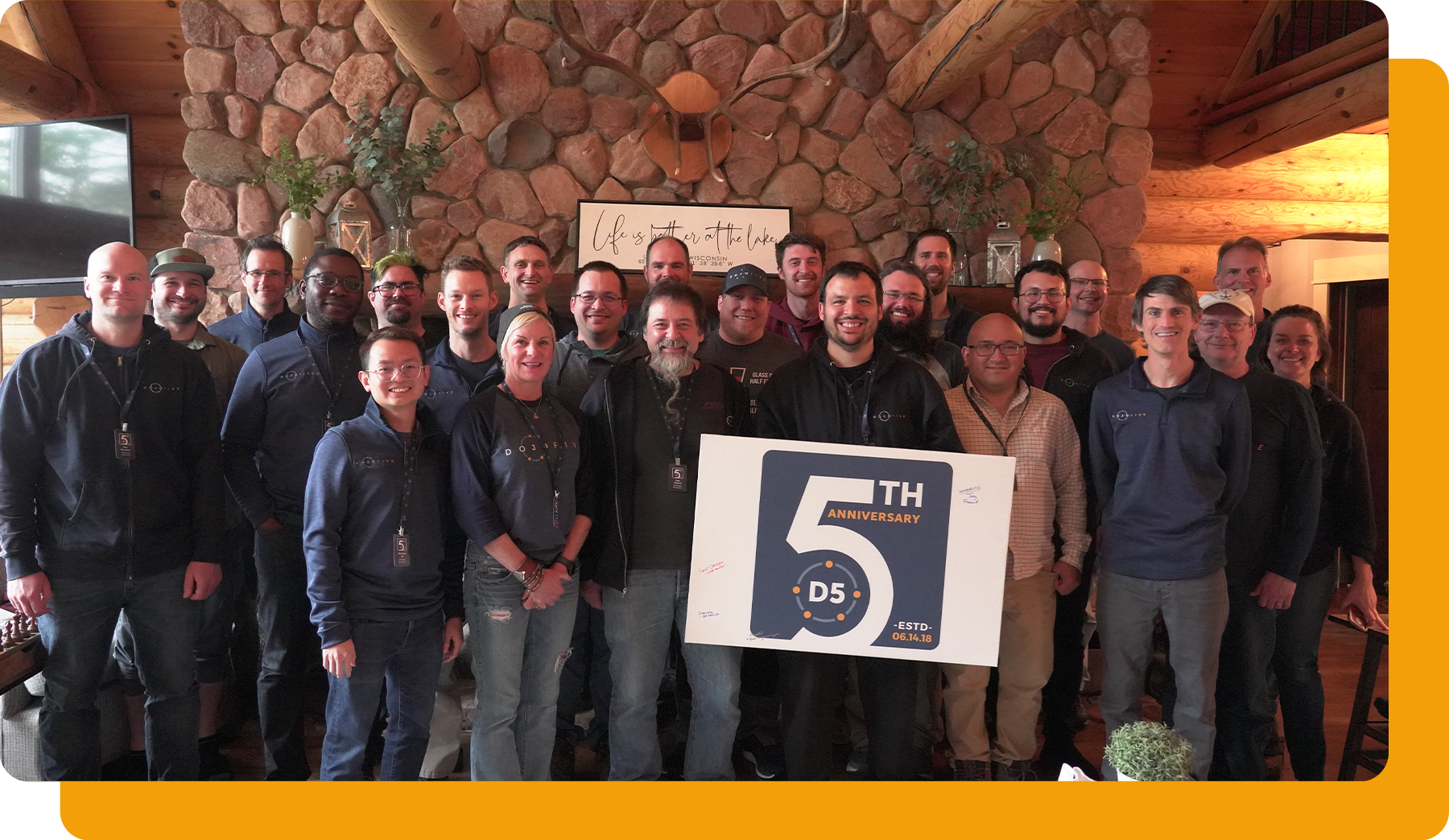 Dojo Five exists to drive the firmware industry forward through "modern firmware" — the tools, techniques, culture, and technologies we believe support a joyful experience when envisioning, developing, and using embedded devices.
Our vision is to modernize the firmware product development and deployment experience. We've modernized over 100 projects and plan to modernize 10,000 over the next decade through our services, products, and contributions to the embedded software community as a whole.
"Dojo" translates to "place of the way" and represents an environment for immersive learning. Dojo Five deeply values its culture and its core values:
Always Learning.

Humble Confidence.

Always deliver.

Give a sh*t.

Push boundaries.

Have fun.
Our teammates love it here, but we won't claim perfection–there's always work to be done in any company to make it a better place to work. That's true for us too! Our employees embody our core values. We see these values translated in them as individuals, and in the work we deliver to our customers. Employee input into our business is valued–we strive to ensure every voice is heard. There's no guarantee we'll implement every idea you give us, but we do guarantee we'll listen very carefully to what you say—about the company and what we can do to make it better.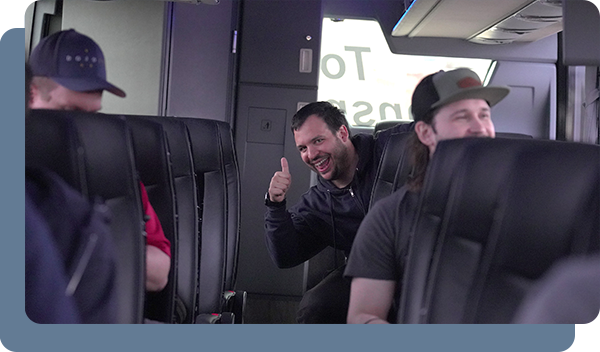 Not only are we passionate about revolutionizing the embedded industry, we're passionate about our people and our culture! Our approach is simple and starts with management principles founded on respect, transparency, and accountability. We give our employees a seat at the table for important decisions and each of us are whole-heartedly dedicated to our Mission, Values, Vision, and Team.
At Dojo Five, I have had the opportunity to grow professionally and push boundaries as we work to create a culture where employees feel appreciated, engaged and supported in their own professional growth. I am so glad to work with a team that cares deeply for each other, values others opinions and works hard to impact an entire industry.
I'm truly humbled to work at DojoFive and know that all my amazing coworkers are not only knowledgeable, but also curious and provide thought-provoking feedback. It's not limited to our actual technical output, but in all facets of our role and responsibilities. When we work together, we really push each other to become better versions of ourselves. Our management always has our backs in all things as well; from work-life balance to protecting our team from burnout or the client pushing us into uncomfortable positions. I know that a lot of companies claim they operate as a family, but we actually walk-the-talk regarding that here.
I'm surrounded by a wealth of knowledge and a willingness of people to share that knowledge in a really authentic, humble, and sincere way. No egos get in the way. D5 is one of the most supportive work environments I've ever experienced. It's both humbling AND inspiring!
Build Your Career at Dojo Five
We're growing and looking for new people to join us on our mission!